As a marketer, it may seem logical to want to market your product and sell to as many customers as possible. However, this approach is a sure-fire way to quickly blow through your budget with little to show for it. This post will explore the crucial difference between a target market and a target audience. You may not be familiar with this saying, but it's worth thinking about:
When you speak to everyone, you speak to no one.
What Is A Target Audience?
A target audience consists of ideal customers who want to purchase your product or service. Targeting a specific audience enables you to focus your message and dollars on the people you have determined are most likely to purchase from you. This is the best way to reach your intended audience while getting the most out of your spending.
Importance of a Target Audience
Here is a rather depressing statistic: 80% of consumers don't believe that brands understand them as people. Customers look for brands that understand their challenges and provide them with solutions. Focusing on your target audience provides you with numerous benefits, including the following.
Cements Strong Relationships
To build the best and strongest relationships with your target audience, you need to know as much about them as individuals as possible. You can't provide them with solutions unless you first understand their needs.
Makes Your Brand Stand Out
Many consumers believe brands bombard them with too much irrelevant content. This stat illustrates that you can quickly frustrate your customers by sending them content they are not interested in. However, with focused messaging and support, you can make your brand stick out from the competition.
Higher Customer Satisfaction
80% of consumers say they are more likely to do business with a brand that offers personalized interactions. Today's customers expect personalization and unique experiences. Your customers will feel more valued if they believe you understand them.
Spending Efficiency
Targeting your audience means you're not wasting time and resources. You'll be more efficient and effective with your spending.
Increased Conversions
When you target a specific audience, you increase your chance of making sales.
Target Market vs. Target Audience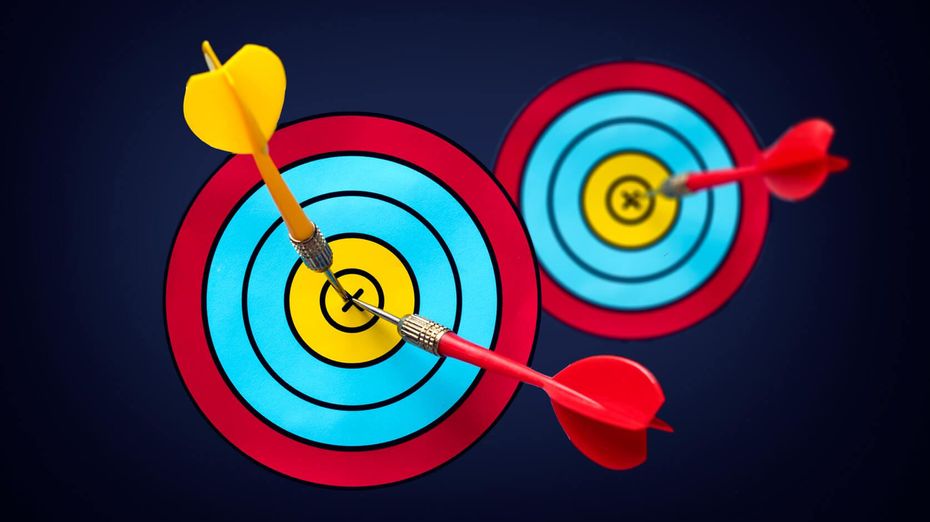 A target market is a group of potential customers for which a product or service is aimed at. On the other hand, a target audience consists of ideal customers in that target market who are most likely to want your product or service. To get a firm hold on your target audience, you need to identify who actually makes or has influence over the decision to buy. This might be obvious (see Example One below), or you may discover there are slight but significant differences that will impact how you pitch your product (see Example Two).
Example One: You make car seats that help provide safety for newborns to toddlers. Your target market is, therefore, newborns to toddlers. However, newborns and toddlers are not your target audience – their parents are. This is an instance of where your target market and target audience differ widely.
Example Two: You determine that your target market consists of digital marketing experts. However, your target audience consists of specialists in SEO who have web coding expertise. In this example, the target market and target audience are very similar, but the target audience is more detailed.
Sending the Wrong Message to the Right Target Audience – a Real-Life Example P&G was struggling to sell its Swiffer Wet Mop in Italy because it thought the target audience was women who wanted convenience products. After all, the product eliminated the need to drag around a clunky bucket of water. It turned out that Italian women want products that are tough cleaners, not timesavers. When P&G completely reworked its messaging, Swiffer products became a huge success story in Italy.
How to Analyze Your Target Market for Localization
Every target market you want to expand into is unique unto itself. Your first step is to set up some parameters, define your actual target audience, and collect as much information as possible before proceeding to localize your content. Here are some pointers to help you. Look at Your Current Customers – Look for a common thread you want to follow, e.g., are they all from a particular industry or demographic? Ask your current customers to provide some feedback on what drew them to your product. Survey the Competition – When planning to enter a new market, analyze what your competition is doing, e.g., which niche(s) are they targeting? Examine Your Product or Service – Define the benefits that your product or service brings to certain groups of people. Choose Your Targeted Demographics -There may be certain demographic groups that you want to target. You need to start with a group that's as close as possible to the data you currently have at hand. Research the Decisive Factors – You need to understand as much as possible about your target audience. In-depth research is necessary to identify potential problems and possible changes you need to make to your content. For example:
What type of products and services does your group mainly purchase online?
What do they value the most when purchasing products and services online?
To Sum Up
The power of your brand relies on your ability to be focused on your marketing efforts. So, pay attention to separating out your ideal target audience from your target market. This will strengthen your brand and transform your business. If you can clearly identify your target audience, it will be easier to capture someone's attention because you have placed their goals and needs front and center.
If you're looking for a user-friendly tool to create target audience personas, check out this link.
For additional insight into how to approach the exploration of target audiences, read Robert Bloom's The Inside Advantage.
Let Localize Help You Reach Your Target Audience
Pinpointing your target audience is the first step to doing well in a new market. Once you know exactly who you are trying to reach, only then should you proceed to localize your content; otherwise, you will be flying blind.
Localize has all the tools you need for your new marketing campaign in your chosen country. Let us help you on your way to marketing success.