We know how important it is to provide context to translators when they're working on your phrases. For each phase you can currently provide context to help translators better understand its meaning.

And now we've made it even easier to provide them context: attach screenshots to each of your phrases to provide a visual context to translators!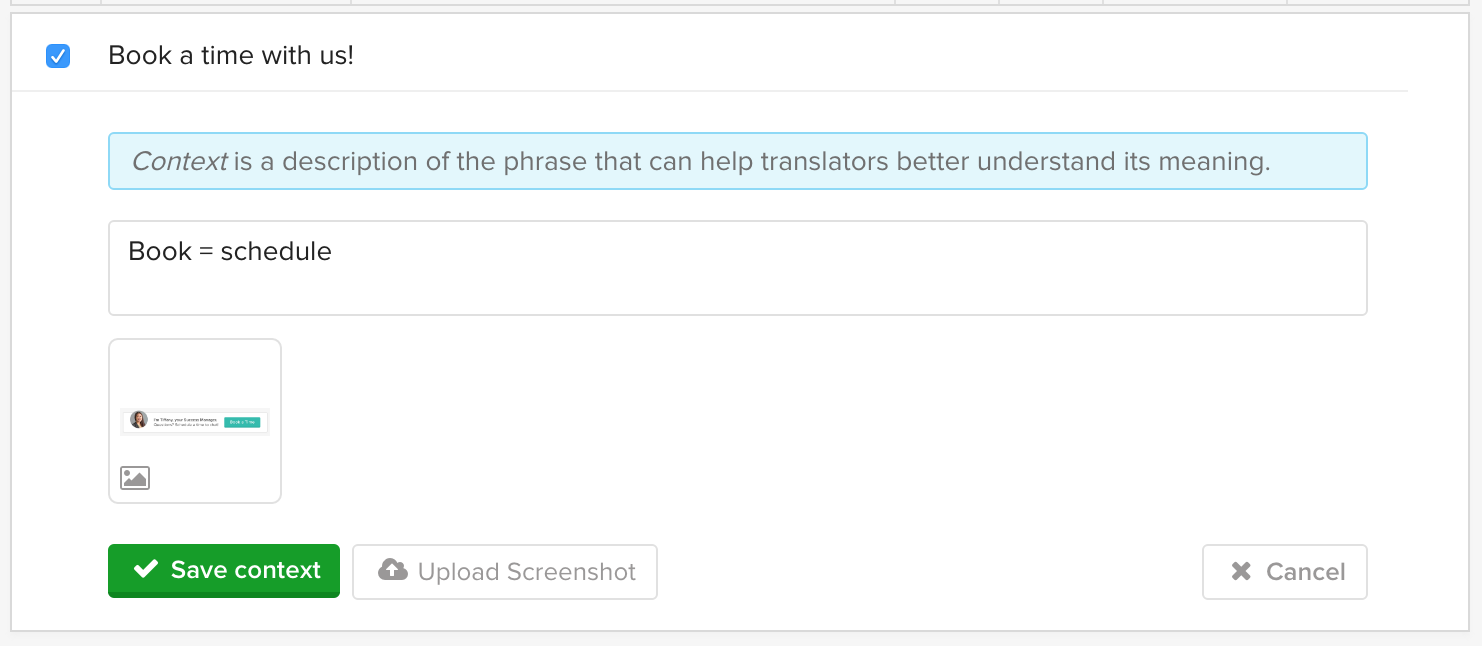 By simply uploading the screenshot with the phase, translators can now visually see what your phrases mean and enhance the quality of the translation.
Have questions? You can schedule a quick call or demo with us directly from your Localize Dashboard. Simply click on Book a Time and schedule a time to our calendar!